Last Updated on: December 28, 2020
The editorial board comprises of a panel of experts from various disciplines of medical and allied sciences to provide their expertise and guidance in maintaining the clarity of content and focus of the purpose of the journal.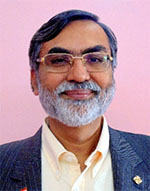 MD, DNB, FICP, PHD, ECMO, CPI, MBA
Director of Precision Oncology Medical Oncologist & Hematologist
Asian Institute of Oncology,
Somaiya Hospital
Everard Nagar
off Eastern Express Highway
Sion East, Mumbai
Dr. Kumar Prabhash MD, DM
Medical Oncology
Tata Memorial Hospital
Parel, Mumbai, India
Dr. Randeep Singh MD/DM/ECMO/FCCP
Senior Consultant & Unit Head 
( Artemis Hospitals, Gurgoan) Ex consultant Tata Memorial Hospital
Joint Secretary Indian Society Medical & Paediatric oncology (ISMPO)
Executive Member Indian cooperative oncology network (ICON)
Executive Member NCR Oncology Forum 
Co-Founder Member International CME ORG
Delhi, India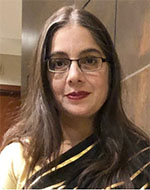 Ph.D. (University of Kentucky, USA)
Director, Natureka Life Sciences Research Director
Vadodara Stroke Center Scientific Consultant
Harmony Clinic
Vadodara, Gujarat, India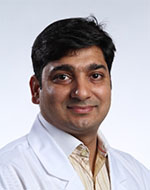 Dr. Amit Verma MD (AIIMS)
Anderson Cancer Center (USA)
Principal Consultant Molecular Oncology and Cancer Genetics
Max Hospital, New Delhi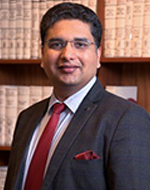 Orthopaedic Oncology, Convener,
Bone and Soft Tissue Disease Management Group,
Tata Memorial Centre,
Mumbai, India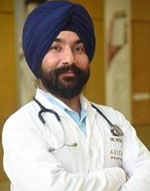 Dr. (Sqn Ldr) HS Darling, MBBS, MD, DNB (Med Onc), ECMO, MRCP-UK (Med Onc)
Consultant, Medical Oncology & Hemato-Oncology
Command Hospital Air Force,
Bangalore-560007, India
DM Medical Oncology (TMH, Mumbai)
DNB Medical Oncology,
ESMO Certified Medical Oncologist,
Fellow ESMO,
Tata Memorial Hospital (HBCH & MPMMCC),
Varanasi, UP, India
Technical / Industry Advisory Board
VP research and Development
Medgenome, Foster city,
CA, USA
Datar Cancer Genetics Limited,
Maharashtra, India
Ace Probe Technologies
Mumbai, Maharashtra, India
VP computational Medicine and 
Bristol-Myers Squibb
Mumbai, Maharashtra, India
Genetic World
Mumbai, Maharashtra, India
R&D at CORE Diagnostics
Gurugram, Haryana, India
Global Gene Corp,
Mumbai, Maharashtra, India
& Chief Scientific Officer,
GenePath Dx (Causeway Healthcare Pvt Ltd), India
Dr. Sooraj Ratnakumar PhD
Founder & CEO at Olivo Inc
Syngene International
Bangalore, India
Engagement Lead-India
Oxford Nanopore Technologies
Senior Radiation & Clinical Oncologist
Post Graduate Institute of Medical Sciences
Rohtak, Haryana, 124001, INDIA
Dr. Prashant Mehta MD, DM (AIIMS)
Consultant and Unit Head
Medical Oncology/Hematoncology/BMT
Asian Institute of Medical Sciences Faridabad
European Society for Medical Oncology certified
Managing Committee member
Indian Cooperative Oncology Network (ICON)
International Advisory Board
Dr. Preetha Rajaraman PhD
India & Regional Representative, South Asia.
Office of Global Affairs, DHHS, New Delhi, India
OncoPath Diagnostics
Ontario, Canada.
Dr. Petros Giannikopoulos MD
Driver, San Francisco, California
Baylor Scott and White Health
Dallas Texas, USA
Global Sales at Oxford Nanopore Technologies Ltd
UK